AliveColors, a powerful image editing program, has been updated with a lot of new features and improvements.
Version 7.0 provides new color corrections adjustments, a new artistic effect, new retouching tools, as well as an extensive list of changes and fixes.
Download the new version! Make your photos look perfect with AliveColors 7.0!
New Adjustments
The new version adds two long-awaited adjustments, absolutely necessary for photo correction and requested by professionals: Selective Color and Color Lookup (3D LUT). They are also available as adjustment layers. Both include a number of presets for fast processing.
The Selective Color adjustment allows you to change the selected color in an image without affecting other colors. It's a simple way to correct color balance and enhance colors on an individual channel basis.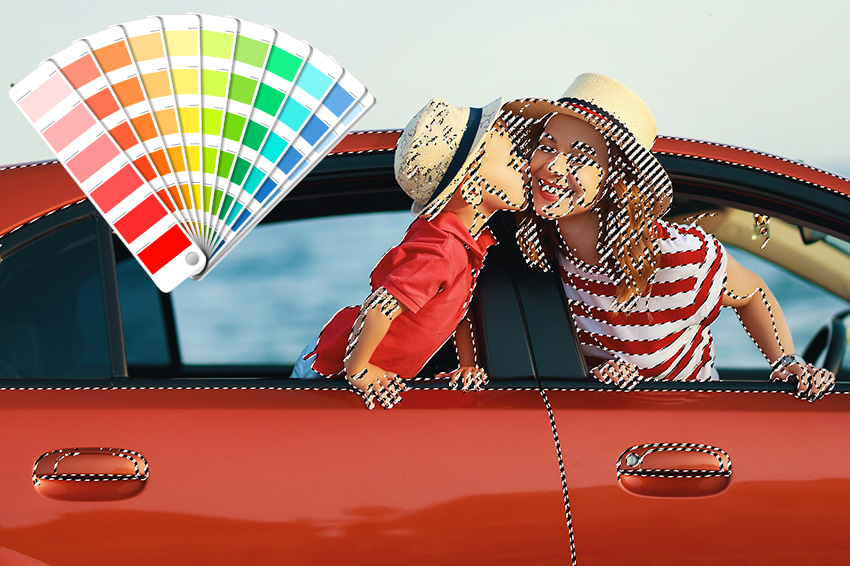 The Color Lookup (3D LUT) adjustment allows you to change colors and tone of your image using a lookup table (LUT) file. This feature helps you to quickly make a particular look for your image and totally change its mood.
It's easy to use this new feature. Just choose one of the presets in the 3D LUT list or load your file in a .3dl or .cube format. The program maps the colors in a photo with those in the preset to create a new look.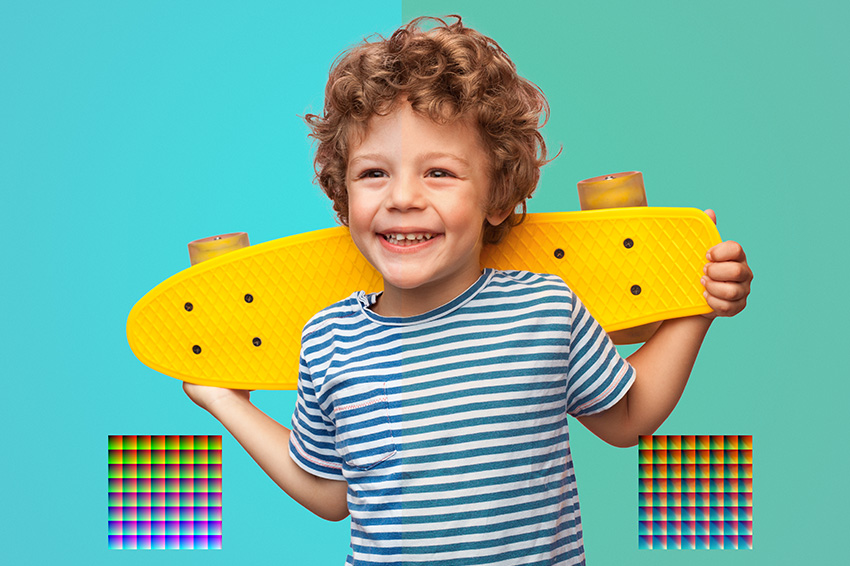 New Stencil Effect
The new Stencil effect converts a photo into an impressive drawing with contrasting outlines.
Stenciling is a technique of creating a monochrome print. Using this effect in AliveColors, you can not only make an authentic monochrome print, but also create a multi-color drawing. A unique algorithm allows you to create high-contrast eye-catching images.
Turn photos into vibrant, inspiring posters with a click!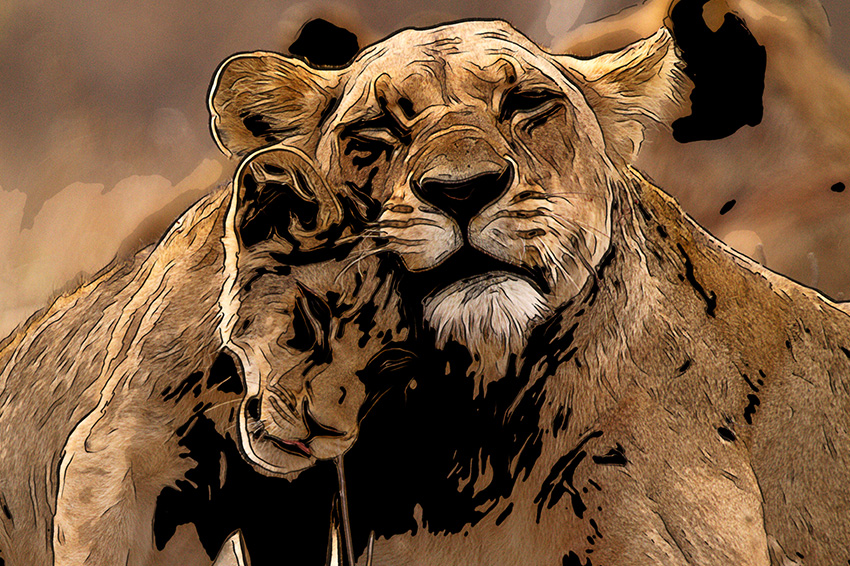 Retouching Tools
The new Retouching Tools are designed to improve portrait shots - removing small skin imperfections, correcting red eyes, whitening teeth. Make your photos look professional!
Find a new group of tools in the Toolbar, under the standard brushes. It includes 3 tools: Spot Remover, Red Eye Remover, and Teeth Whitening. Give your images a polished look!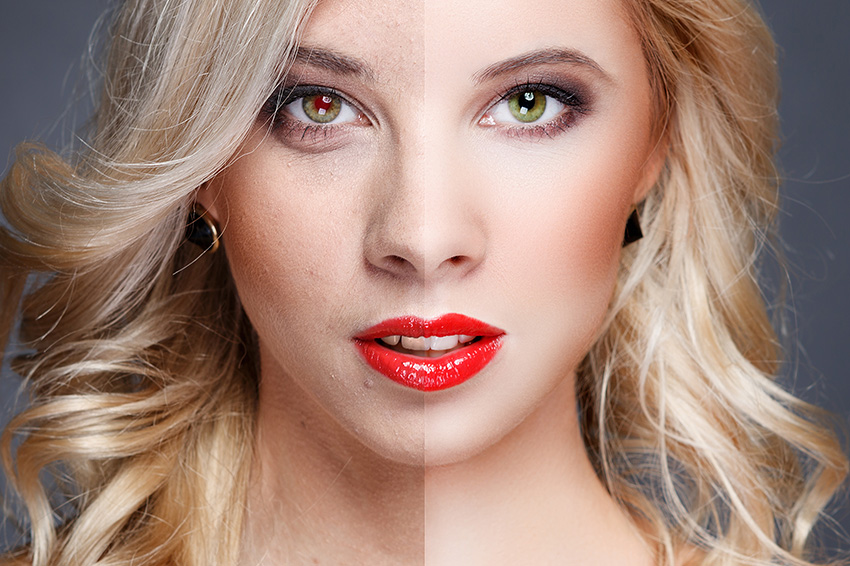 Other Improvements
Added new workspace presets into the list: Workspace -> Customize Workspace.
Added import and export of workspaces.
Improved Felt-tip Marker (in Artistic Brushes): enhanced processing and added the Color Mixing check-box.
Increased accuracy of calculation of the Gradient Map adjustment.
Improved the Linocut effect: accelerated processing and added a preview box.
Improved performance of the Noise Buster built-in plugin.
Added parameters synchronization in the Tool Options panel, the pop-up menu, and the floating dialog.
Added minor interface improvements.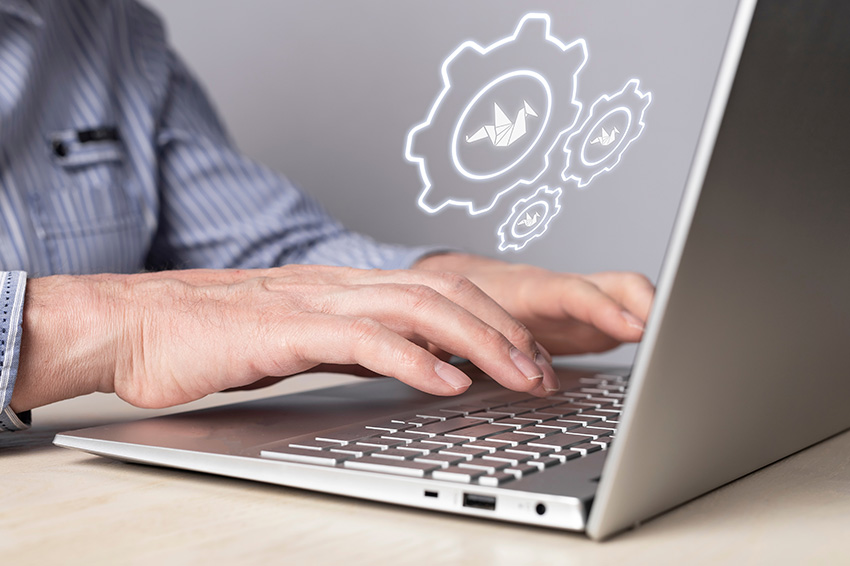 Bugs Fixes
Increased the program stability and fixed bugs:
a phantom parameters window appearance of the FX Brushes;
a brush shape visibility when selecting a source with the Clone Stamp;
an error of restoring parameters in the Artistic Brushes;
an error with creating a document from the Clipboard;
an error with noise in the Neon built-in plugin;
a presets path in the Enhancer built-in plugin;
a position of the file saving options dialog;
an error of changing the color of a gradient point in the gradient editor;
a presets search order on Mac computers;
a possible crash in the Deformation Tools when exiting during a transaction;
a possible crash if the calculating data is less than 64x64 px;
possible problems with color of the ruler;
a rare error with the Transform command;
a bug with color distortion in AI -> Motion Deblur.
Choose your version:
Update Information:
Check if you are eligible for a free update in the Customer Room or contact us at support@akvis.com.
The update is FREE for recent buyers who purchased/upgraded AliveColors during the last 12 months.

Download version 7.0. If necessary, re-activate it using your key.

If your license is older and is not valid for the current version, you can:

- either keep the old version with your license

(The previous versions of the program are available in the Customer Room.)

- or update to version 7.0 for $ 20.

When ordering the update, please enter your key of the program into the "Serial number" field. After the payment is completed, your license becomes valid for the new version and all subsequent updates within a year.
Re-activate the latest version using your key.