Download and install AliveColors.
When you run the unregistered version of the program, the About AliveColors window appears.
Click the TRY IT button to start a trial period for AliveColors.
During the 10-day evaluation period, you can use all the features for free and without activation.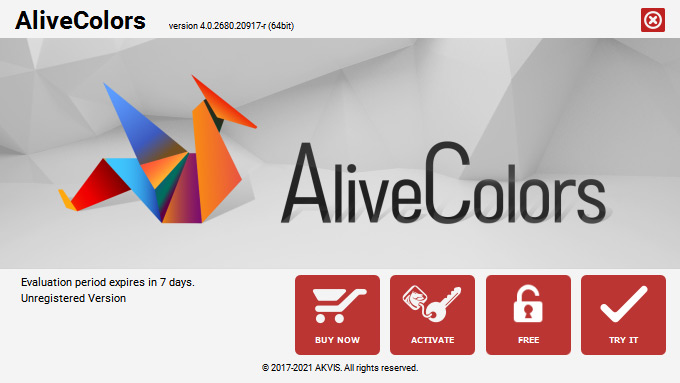 The trial period starts from the first launch of the program.
The About AliveColors window displays the number of days until the end of the trial period.
After the trial period has expired, the TRY IT button will become inactive. To continue using the product, you should activate the program.
To get a licensed version, you do not need to download another copy of the program. Just activate the installed one.