In the Presets tab

, you can save the settings as a preset and reuse them for processing other RAW files. You can save the settings of one tab or several tabs.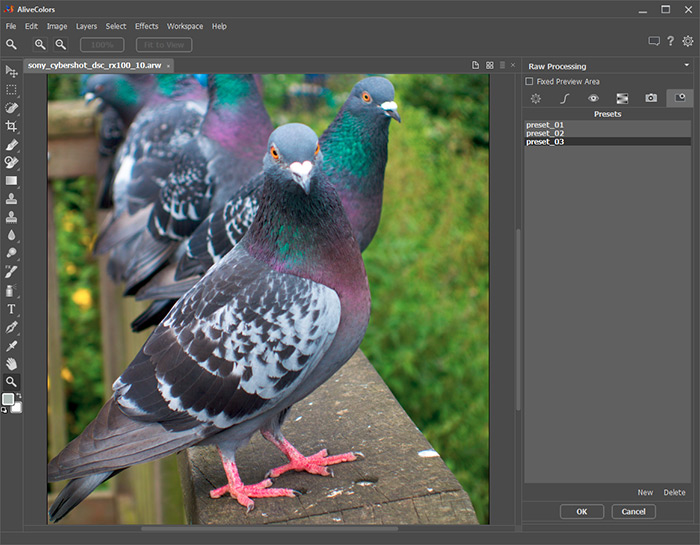 When you click the New button, a dialog appears in which you can specify the name of the preset and select which parameters you want to be recorded in the preset.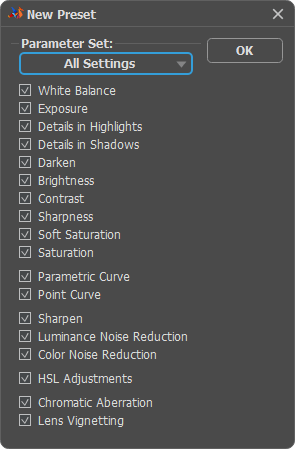 In the drop-down list, you can select the parameters that will be recorded in the preset: either all parameters or parameters of a certain tab.
You can also manually enable the check-boxes next to the names of the desired parameters or groups of parameters. The values of the selected parameters will be recorded in the preset.
Attention! When you select a preset, the values of the parameters that were not recorded in the preset will be reset to default values.
To remove a preset, select it in the list of presets and click the Delete button.