When you open a RAW file in AliveColors image editor, the RAW editing mode is launched. It is possible to preprocess the image, and then continue working in the graphic editor.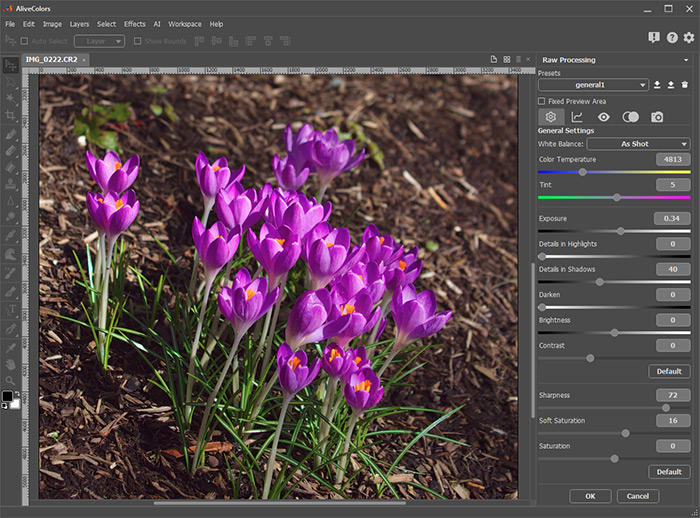 Use the parameters in the following tabs to adjust the RAW files:
In the Presets field, you can save the settings of all the tabs as a preset in order to reuse them with the other RAW files.
After adjusting the parameters, click the OK button to apply the settings to the entire image or the Cancel button to discard all changes. Then you can edit the image using the tools and filters of the software.